The Hof van Wouw is located in the centre of The Hague on the west side of the Lange Beestenmarkt (numbers 49 – 85). These Almshouses were founded in 1647 by Cornelia van Wouw for the purpose of providing accommodation for single women. The residents are still chosen by the rules laid down in the will of the founder.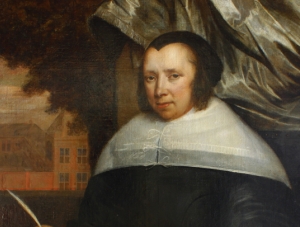 Cornelia van Wouw was a single child from an aristocratic family in the Hague. Her Grandfather was a Mayor of the city and many family members occupied various government positions. After her death Cornelia left her entire fortune to the Almshouse. Out of the legacy the buildings had to be established and maintained and residents given a small payment.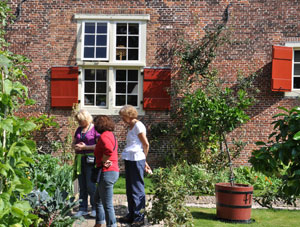 There are several possibilities if you want to visit The Hof van Wouw:
By hiring De Tuinkamer – The Garden Room – for your private functions like weddings or birthday parties, business meetings, etc.
The Hof van Wouw is not open to the public at any other times.